Public display microscope system

Allowing free public access to microscopes has long been on the wish lists of Zoos, Natural History Centres and Museums. The difficulty has always been that untrained hands - particularly small ones can wreck a microscope in a remarkably short period of time. Brunel Microscopes has designed the Edumax specifically to over come this problem.
The unit is built around the Brunel BMZ stereomicroscope that allows whole objects to be examined, without the need for preparation, at a magnification range of x6.5 to x45. The microscope, lighting system and cctv camera are protected within a custom made Perspex protection housing. Only the specially extended magnification range control knob and the focus control to protrude through the hood, and both of these have travel limiters so that they can be used unsupervised without causing any damage to the microscope. The specimen to be examined is simply placed into the viewing box and then using the image on the monitor brought into focus at the required magnification using the two controls described.
Lighting is provided by two flexible arm LED units that are preset to illuminate the specimen box area. All power controls for the lighting and camera are housed safely within the protective hood, with a single power connection point . The unit can be supplied either with or without a TV monitor.
The protective hood is fully de mountable for annual routine service for which instruction is provided. The unit also has a hinged lid which is secured by screws to prevent unauthorised access, however it does allow swift access for any adjustments that may be needed on a day to day basis.
We have now installed the Edumax in a number of Museums, Natural History Centres, Zoos and an Aquarium and would be pleased to provide reference site information on request.
Price Brunel Edumax - £3950 (includes installation without monitor)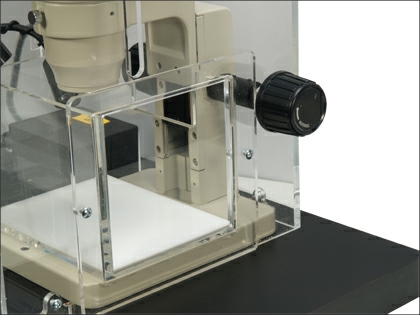 Brunel Edumax specimen stage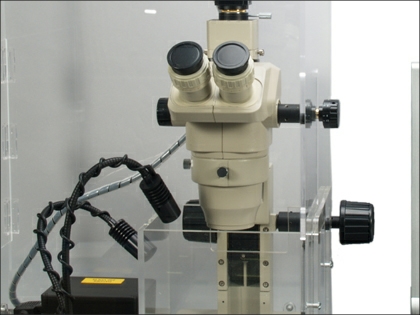 Brunel Edumax microscope body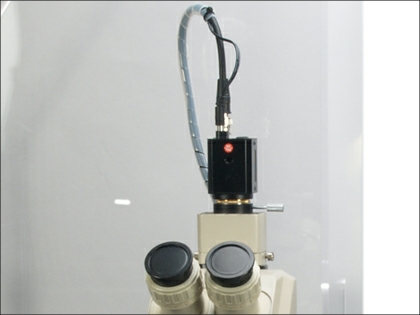 Brunel Edumax cctv system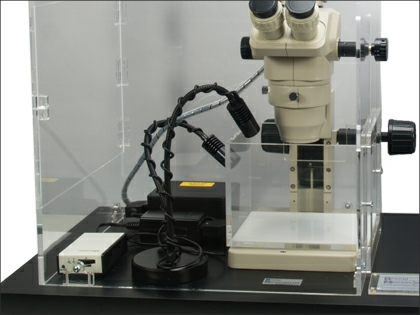 Brunel Edumax light system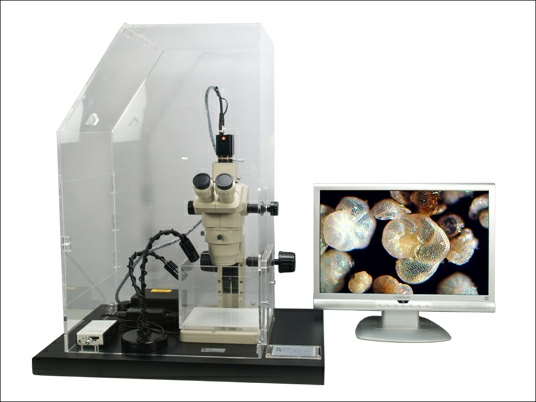 Brunel Microscopes Ltd
Registered in U.K. (England) No: 2060047
find us on youtube, facebook and twitter



























Image Capture Microscopes