Low cost and low power microscopy

Brunel Portascope
The Portascope is an ideal tool for measuring critical distances and examining in detail the surfaces of opaque specimens that are relatively flat or tiny in size.
The Portascope has a x10 widefield eyepiece and a x4 RMS standard objective allowing an overall magnification of x40. The eyepiece incorporates a micrometer scale and has a focus skirt allowing the microscope to be placed directly over the specimen to be examined. Fine focus is by turning the collar in either direction. A rechargeable LED battery powered adjustable light source is attached to the front of the instrument that allows it to be fully portable with consistent illumination. The Portascope main area of application is in manufacturing quality control and a more detailed description can be found at this link.
Price £179.17 + vat








Brunel DM1 Stereomicroscope
This instrument is a good introduction to low cost, low power microscopy. It is a well constructed, full size, professional standard, monocular microscope. Working on the same principle as a stereomicroscope, the DM1 has been recommended by the Royal Microscopical Society as an ideal instrument for primary and secondary schools. Produces an erect non reversing image x20. With the use of alternative eyepieces, the magnification range may be extended from x10 to x40.
The DM1 has a pillar coarse focus, rack/pinion fine focus, and clutch adjustment. A micrometer eyepiece can be used for measurement. Working distance 80mm. Reversible black and white stage plate. Suitable for photography. Weight 1.3 kg.
Price DM1 £51.67
Brunel DM2 Stereomicroscope
The DM2 is an excellent introduction to genuine stereomicroscopy at an affordable price. The unit has upright eyetubes with x10 widefield eyepieces and a pair of x2 objectives, giving an overall magnification of x20. This may be extended to x30 with x15 eyepieces, and to x40 with x20 eyepieces.
Focus is by pillar adjustment for coarse movement with a rack and pinion fine focus system. The eyetubes have distance adjustment and independent focus ability. Dissection plate and stage clips.
Price DM2 £68.33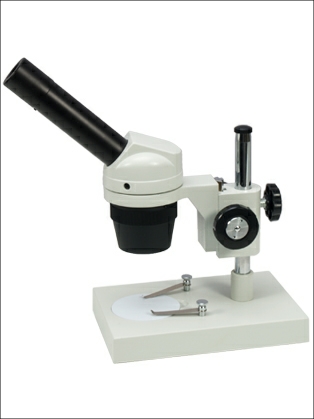 Brunel DM1 Stereomicroscope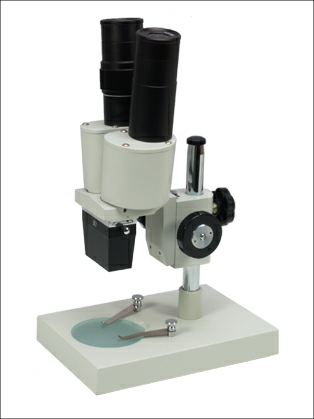 Brunel DM2 Stereomicroscope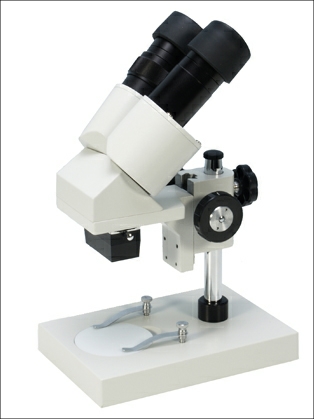 Brunel MX1 Stereomicroscope



Brunel Microscopes Ltd
Registered in U.K. (England) No: 2060047
find us on youtube, facebook and twitter









Brunel MX1 Stereomicroscope
The MX1 is similar in construction to the DM2. However the stereo eyetubes are inclined at 45° to allow ease of use. The MX1 has x10 widefield eyepieces and an objective pair of x2. Focus is by rack and pinion with a pole stand allowing coarse adjustment.
There is a wide range of accessories for the MX1 including additional objectives and eyepieces that allow the magnification range to be extended to x5 to x120. Suitable for photomicrography.
Price MX1 £89.17