 The Brunel MX1B is a robust yet portable stereomicroscope. The build quality is excellent and the price reflective of entry level. Although this is a light weight instrument it is at the same time robust, and is well able to withstand the rigours of outdoor life as well as home use.
Microscope Specifications
Portable for field use. Metal alloy body. Optical components with achromatic glass lenses. Widefield x10 eyepieces. Pair of x2 and x4 objectives in a rotating turret giving an overall magnification options of x10 and x20. x10 is an ideal magnification for bee dissection with the x20 allowing a closer look for smaller structures. Pillar coarse focus with a rack and pinion fine focus system. Black/white dissection plate with specimen clamps. Fully adjustable interpupillary distance and dioptric control.
Price Brunel MX1B - £81.67 + vat
Price Brunel MX1B + Brunel (The Brunel Primary Set) SP22 - £169.17 + vat




Brunel Microscopes Ltd
Registered in U.K. (England) No: 2060047
find us on youtube, facebook and twitter








Brunel MX1B Stereomicroscope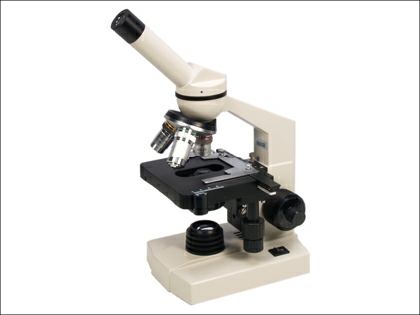 The Brunel SP22 is a modern extremely well made microscope with a professional standard laboratory specification. It is used for looking at specimen slides and can magnify from x40 to x1000.
Microscope Specifications
Inbuilt 'state of the art' 240 volt powered LED illumination with rheostat brightness control. Full mechanical stage with drop down coaxial controls. Abbe condenser with iris diaphragm and focus control. Fully rotating head. Achromatic objectives x4, x10, x40 and x100 (oil immersion). Coaxial coarse and fine focus system with safety stop. Additionally, for safety, the x40 and x100 objectives have spring loaded front lenses This microscope even meets the specification required by the BBKA for their microscopy examinations. Accessories that can be purchased separately include, a measuring eyepiece and photography adapter. Our range of prepared slides and microscopy kits are ideal for use with this microscope.
Price Brunel SP22 - £106.00 + vat
Price Brunel MX1B + Brunel (The Brunel Primary Set) SP20 - £169.17 + vat