Brunel Microscopes Ltd
Registered in U.K. (England) No: 2060047
find us on youtube, facebook and twitter






BrunBrunel SP27el SP27 Microscope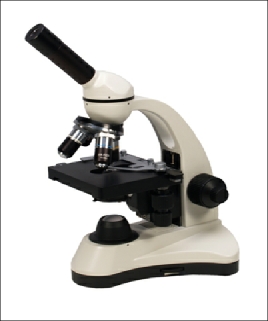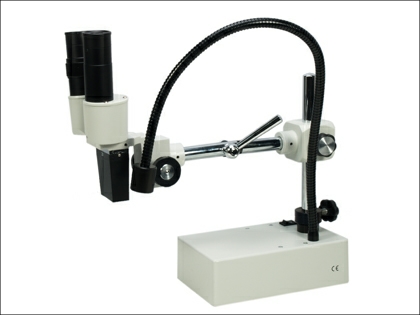 BM1 Long Arm Stereomicroscope StereomicroscopeBrunel BM1 Long Arm
The Brunel SP27 is a new addition to our series for student and amateur use. This is an extremely versatile instrument with excellent LED illumination which allows the instrument to be used away from an electricity supply. An excellent specification including rotating monocular head with a x10 widefield eyepiece,four position turret with x4, x10, x40 and x100(oil) achromatic objectives together with a good sized full mechanical stage with coaxial drop down controls and a double vernier scale.
The SP27 has a modern design with low position coaxial coarse and fine focus controls and a focus safety stop. The Abbé condenser has an iris diaphragm with filter carrier and the base has a very effective field lens that gives a good even field of illumination.
The LED illumination has a rheostat control that gives excellent lighting well suited to the requirements of the x100 objective. Highly recommended for the Beekeeper.
SP27 Price £183.33 + vat
Examination Set SP27 & BM1 Price £362.50 + vat



SP27 Microscope StereomicroscopeBrunel BM1 Long Arm
The BM1 is a budget priced long arm stereomicroscope. The stereo head is supported at the end of an extended horizontal arm which may be clamped to allow viewing at any convenient angle. The heavy stable base acts as a counterbalance, allowing the microscope head to be used at the maximum extension of the arm arrangement.
The stereohead has an integral rack and pinion focus system with an adjustable clutch system which controls the tightness of the mechanism. The BM1 is designed to be used with construction and quality control and the position and comfort of the operator is an important feature an the Instrument is available with either upright or 45° angled eyetubes.
The BM1 has an in built LED light source on a fully flexible goose neck arm that can angle the excellent bright spotlight into any position. The LED lighting is heat gain free which overcomes criticisms of the earlier models with halogen light units that became very hot when used for any length of time.The base unit contains a 12 volt transformer system with on/off switch and fuse.
The long arm has a knuckle joint at its mid point which allows the angle of the stereohead to be varied. The head can also be rotated about the long arm so that the microscope can be use to view objects in any plane.
The BM1 has an excellent optical performance and the eyetubes have inter distance and independent focus adjustments. x10 widefield eyepieces are fitted as standard and with x1 and x2 objectives pairs gives the option of x10 and x20 magnification. This can be extended by the use of alternative eyepieces and an auxiliary x3.5 objective to give a potential magnification range of x5 to x70. The instrument is ideal for bee dissection.
BM1 Long Arm Price £192.50 + vat
Examination Set BM1 & SP27 Price £362.50 + vat



Microscopes that meet the BBKA recommendations