Aquarium and Koi accessory equipment

Brunel Microscopes are specialists in all aspects of microscopy and we have a full range of accessory equipment and items designed to assist with the use of the microscopes. Specifically for aquarium and koi keepers we offer the following as being particularly useful.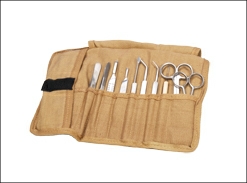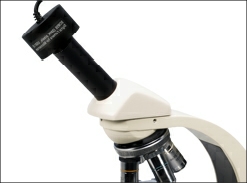 Dissecting kit
If the worse comes to the worse then a post mortem examination could yield useful information.
Full dissecting kit, including scalpel, 2 scissors, 2 forceps mounted needle and probes etc. In a canvas roll.
Price - £18.33 + vat
Disease Diagnostic Kit
For those who already have a microscope the diagnostic kit is available as a separate item. The kit contains slides, coverslips, stains, mountants and everything needed to obtain skin scrapes and gill swabs, together with a booklet of instructions and full colour photographs of the most of the fish parasites that can be encountered.
Price - £25.00 + vat
Slides and coverslips
A replacement pack of slides 3 x 1" with polished edges - (suitable for skin scrapes), and a box of 100, 22 x 22mm coverslips.
Price - £5.11 + vat
Brunel Eyecam Plus
Digital output with software included to obtain an image on PC or laptop. 2M pixels. Driverless. Windows and MAC operating systems. Takes still and video clips and the software allows measuring directly on the image.
Price - £115.00 + vat

















Brunel Microscopes Ltd
Registered in U.K. (England) No: 2060047
find us on youtube, facebook and twitter