The easiest to use of the microtomes
Universally recognised as the easiest to use microtome capable of producing sections down to 5 microns of wax embedded plant and animal tissues. Calibrated in 2 micron divisions, the section cutting thickness can be set easily and quickly by a single control.
The lead screw mechanism incorporates quality precision engineering, and the cutting stroke is controlled by a single lever which minimises the skill required by the operator.
Comes complete with pre sharpened knife and specimen chucks. Full operating instructions and a DVD video detailing the paraffin wax and section cutting process. Recommended as a serious microtome at a very affordable price.
Price: Rocking Microtome - £230.83 + vat











Brunel Rocking Microtome Calibration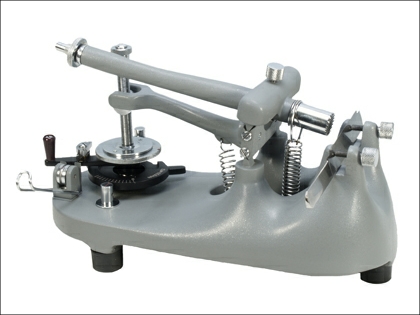 Brunel Microscopes Ltd
Registered in U.K. (England) No: 2060047
find us on youtube, facebook and twitter