A handheld microscope ideal for identifying paint layers






Inverted & Fluorescence Microscopes









The restoration and preservation of our history is a specialised and painstaking process. The identification of the paints that have been used historically is an important part of this process and over the years it is quite normal to find that paint has been layered upon paint. These layers need to be identified as part of the restoration. In laboratory situations a fluorescence microscope such as our SP200F would be the microscope of choice. However there is always the need for a screening system and the Dino-Lite special lighting units is an ideal option.
The Dino-Lite AM4013MTL-FVW is the ideal solution. The Dino-Lite range of handheld microscopes are professional units far removed from the simple and basic offerings that often disappoint from the main 'online' suppliers.
The VW series has two types of LED lights that are switchable between white and UV light. This model has a filter to remove the returning UV light so that an image with natural colours can be obtained.
More details can be seen by clicking on this link below:
http://www.digital-microscopes.co.uk/dinoliteuv.html



Brunel Microscopes Ltd
Registered in U.K. (England) No: 2060047
find us on youtube, facebook and twitter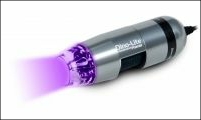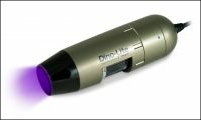 Dino-lite AM4013MTL-FVW
Price £470.22 + vat
Dino-lite AM4113FVT
Magnification x10-x70 & x200
390-400 UV LED illumination

1.3 M image

Composite body

Software for Windows or Mac

Advanced software measurement
Price £265.78 + vat
Resin embedded paint fragment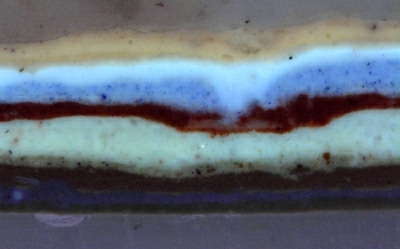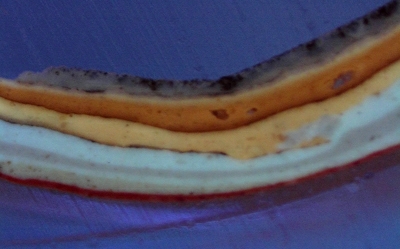 Resin embedded paint fragment