Brunel WiFi Microscopy Camera










Brunel Microscopes Ltd
Registered in U.K. (England) No: 2060047
find us on youtube, facebook and twitter


Provides WiFi images to iphones, iPads, laptops and PC's
The Brunel WiFi microscopy camera is the latest introduction to our range of photography units for microscopes. WiFi units have been around for some time but have often disappointed with the quality of image. However we are pleased to announce this unit which in our opinion gives really impressive clarity and colour balance which the photographs below illustrate. The software allows resolutions up to 5M to be selected.
At 1.3M resolution up to 10 separate devices can be independently linked to the WiFi signal of the camera and at it maximum 5M 3 devices can be linked.
Free App from iTunes (Ucam Plus)

Built in still image capture

Built in video recording

Powerful software with full image manipulation

Resolution up to 5M.

The resolution dictates the number of devices that can attach.

Ultra-fine colour engine with excellent colour reproduction (USB).

Mechanical attachment to hold smart phones
The Brunel WiFi microscope will fit all our own make monocular, binocular and trinocular microscopes by using a standard CCTV adapter which connects the camera directly to the microscope. Contact us for information about the suitability of other make microscopes.


Digital Microscope Cameras



















Price: Brunel WiFi Microscopy Camera - £205 + vat
Price: CCTV adapter for WiFi Camera - £59.17 + vat


Brunel WiFi Microscopy Camera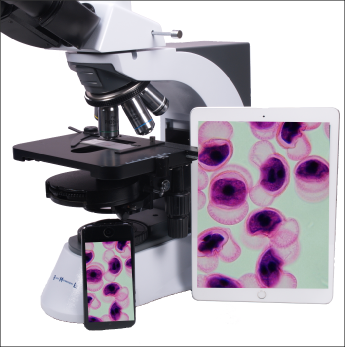 Brunel WiFi Camera with Stereomicroscope

Brunel WiFi iPhone and iPad

Brunel WiFi Camera on High Power Microscope